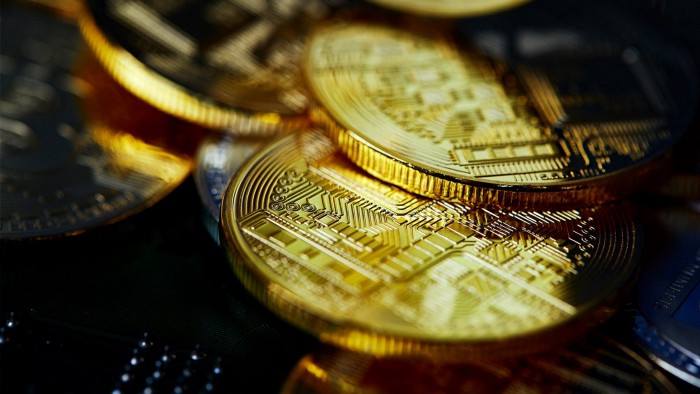 Kuantum bilgisayarların en çok ve en yakın zamanda avantaj sağlayacağı alanlardan birinin de finans sektörü olacağı öngörülmekte. Bu alanda özellikle portfolyo optimizasyonlarında, nakit akış tahminlemelerinde, risk yönetiminde varlıkların dağılımı gibi her yeni parametreyle birlikte kombinasyonların üssel olarak arttığı problemlerde piyasaya gerçek zamanlı tepki vermeyi sağlayacağı öngörülüyor.
Günümüzde finans sektörünün özellikle akademik araştırmalarda karşılaştığı sorunlar konusunda, New York Cornell Üniversitesi profesörü Marcos López de Prado'nun güzel bir benzetmesi var. Örneğin bir fizikçi veya kimyager gerçek bir laboratuvarda belli koşulları oluşturup deney yapabiliyor. Finans konusunda araştırma yapan akademisyenlerin ise laboratuvarları piyasalar. Ancak finansal piyasalar çok karmaşık sistemler olduğu için bir araştırmacı piyasanın belli bir zamandaki halini birebir tekrar oluşturup deney yapamıyor. Yani bu bir fizikçinin Büyük Hadron Çarpıştırıcısına erişimi olmasına benziyor. Bu sebeple bu tür durumlarda hangi senaryolara nasıl cevaplar verilmesi gerektiğini sınırlı veriyle modelleyebiliyorlar fakat gerçek ortamı oluşturup test edemiyorlar. Bu da araştırmaların sadece teoride kalmasına sebep oluyor. Fakat öngörülen kuantum bilgisayarların hesaplama gücü bunu karşılayabilecek nitelikte.
Örneğin, herhangi bir portfolyo için değişen fiyatlara bağlı olarak meydana gelecek kârın veya zararın analiz edilmesi için milyonlarca fiyat olasılığı simüle ediliyor. Bu tür simülasyonların çalışma süreleri günler alabiliyor. Ancak kuantum bilgisayarların getireceği avantajla birlikte bu simülasyonlar saatler seviyesine indirgenebilecek hatta gerçek zamanlı yapılabilecek. Dolayısıyla bu, finansal bir kuruluşun rakiplerine karşı daha üstün olmasını sağlayacak. Bunun yanı sıra, piyasaların belli zamandaki durumu çok daha kolay simüle edilip daha doğru araştırma sonuçları elde edilebilecek.
Diğer yandan kuantum bilgisayarlar, süperpozisyon özellikleri sayesinde, klasik bir bilgisayardan farklı olarak portfolyo dağılımlarını bir bütün olarak değerlendiriyor. Klasik bilgisayarlar gibi programlanamadıklarından, iş dünyasının bu avantajdan faydalanılabilmesi için, araştırmacıların, simülasyonları kuantum bilgisayarlara uyarlaması yani klasik algoritmaların kuantum karşılıklarını bulması gerekiyor. Bu konuda, son dönemde Chicago Quantum firmasının portfolyo optimizasyonu konusunda yaptığı çalışmalar incelenebilir. Makalenin detaylı anlatımına buradan ulaşılabilir.
---
Bir bankanın aldığı riskler ve yatırım stratejileri aslında tamamen o bankanın ne kadar iyi karar alabildiğiyle ilgili. Milyonlarca olasılık içinden tüm değişkenlerin kombinasyonlarının sonuçlarını analiz etmek aylar hatta yıllar alabilir. Bu sebeple finansal kuruluşlar, sahip oldukları bilgilerle ellerinden gelen en iyi kararı vermelidirler. Kuantum bilgisayarlar sadece kuantum mekaniğine özgü karakteristikleri ile tüm bu milyonlarca seçeneğe aynı anda bakabilmeyi sağlayacak ve bilgileri çok daha hızlandırılmış bir şekilde, gerçek zamanlı sunacak. Bu konuda, Japonya, Tokyo merkezli teknoloji firması Fujitsu'nun D-Wave benzeri kuantum "annealer"'i ile yaptığı çalışmalar incelenebilir.
En iyi kararları verebilmek için risk analizinde sıklıkla kullanılan Monte Carlo simülasyonu da kuantum bilgisayarların çığır açacağı alanlardan biri olarak görülüyor. Finans yanı sıra sigorta, enerji, petrol, ulaşım ve daha birçok endüstride de kullanılan Monte Carlo metodu, rastgele setler kullanarak alınacak kararların ve böylece oluşacak risklerin olasılık dağılımının hesaplanmasına yardımcı oluyor ve belirsizlik ortamında daha doğru kararlar alınmasını sağlıyor.
Bu konuda özellikle IBM Quantum araştırmaları ekibinde görev alan ve Monte Carlo simülasyonları konusunda çalışmaları olan Stefan Woerner'ın birçok yayını mevcut. Monte Carlo yöntemine alternatif bir çalışmaya buradan, kredi risk analizi ile ilgili başka bir makaleye de buradan erişilebilir.
---
Dünyanın önde gelen finansal kuruluşlarından JPMorgan Chase, Barclays, Goldman Sachs, Citigroup ve daha birçok kuruluş, bu konuda araştırmalarına birkaç yıl önce başladı. Bu kurumların bazıları kendi içlerinde quantum konusunda birkaç uzmanı da barındıran ekiplerle günümüzde var olan "Noisy Intermediate-Scale Quantum (NISQ)" bilgisayarlar üzerinde denemeler yapıyorlar. Goldman Sachs'ın, opsiyon fiyatlamalarında kuantum bilgisayarların kullanılması konusunda IBM'le birlikte yayımladığı makaleler mevcut.
Finansal kuruluşlardan bazıları da kuantum konusunda danışmanlık veren yazılım firmalarıyla birlikte çalışıyorlar ve bu teknolojideki gelişmeleri yakından takip ediyorlar. Bunlardan Citigroup'un da yatırımcıları arasında bulunduğu Kaliforniya merkezli QC Ware'in, Goldman Sachs'dan başka Airbus ve BMW Group ile ortaklığı bulunuyor. Kanada, Vancouver'da bulunan 1QBit ise, University of British Columbia, University of Waterloo gibi üniversitelerden danışmanlık alıyor ve yine finansal bir kuruluş olan Royal Bank of Scotland'la ortaklığı var. Yine Kanada, Toronto merkezli Xanadu ise Bank of Montreal ve ScotiaBank'in da aralarında bulunduğu beş finansal kuruluşla çalışıyor.
Finansal kullanım alanlarının en çok üzerinde duran ve bilgisayar üretimi yanı sıra yazılım desteği de vermeyi hedefleyen Kaliforniya merkezli Rigetti, yakın zamanda bu amaçla, Commonwealth Bank of Australia ile çalışan QxBranch'i satın aldı. Rigetti ayrıca, Aralık 2019'da Amazon'un kuantum platformu Braket üzerinden kullanıcıların denemeler yapması için bilgisayarlarını genel kullanıma açtı.
---
Firmaların kimi için temel amaç, şirketlerin hem üst düzey yönetimini hem de teknik kadrosunu kuantum konusunda bilinçlendirmek, çalışma grupları kurarak kuantum avantajının kullanılabileceği problemleri tespit etmek, kimisi için de kurumların bünyesindeki uzmanlarla birlikte çalışıp bu konu üzerinde akademik yayınlar yapmak.
Firmaların denemeler yaptığı kullanım alanları; finans alanında başta portfolyo optimizasyonları olmak üzere, türev fiyatlandırması, risk analizinde veya dolandırıcılık tespitinde kuantum makine öğrenmesi, sigorta, perakende veya pazarlama önerileri ve Monte Carlo metotları gibi maliyetli hesaplamaları içeriyor.
---
Bu aşamada kuantum bilgisayar teknolojisine yapılan yatırımın getirisinden söz etmek mümkün değil. Bu konuya şimdiden yüz binlerce dolar yatırım yapan firmalar, bir yandan mevcut teknolojileri takip ederken bir yandan rakiplerine karşı benzersiz avantajlar sağlayacak geleceğin teknolojilerini keşfetmek isteyen bir vizyona sahip.
Sonuç olarak klasik bilgisayarlar gibi tüketiciye yönelik büyük ölçekli verilerle veya banka verileriyle hesaplama yapabilecek kuantum bilgisayarlar henüz üretilmedi. Ancak firmaların öngörüsü, yakın zamanda önemli gelişmelerin olacağı yönünde. Hatta hükümetlerin son dönemde yaptığı yatırımlar da bunu gösteriyor. Bu nedenle, öngörülen zamana kadar kendi problemlerini kuantum bilgisayarlar üzerinde çözmeye çalışan kurumlar, kuantum avantajına önceden sahip olacaklar.
Kaynaklar:
Quantum-Inspired Financial Services Technology & Solutions : Fujitsu GlobalThat means being much better at predicting the future, preparing for it, and being able to profit from it while…www.fujitsu.com